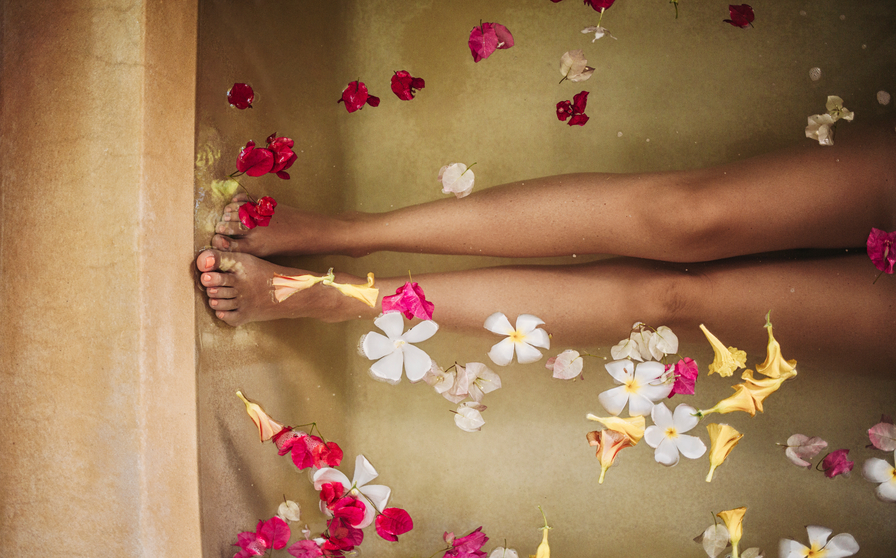 The Ultimate Detox Bath
Just about all of the ladies I know could benefit from "The Ultimate Detox Bath", especially the busy mummas.  Its the perfect way to unwind after a big week of hustle, bustle and stress.  A long soak in the tub is part of my self care practice, and now a weekly ritual.
This is the mother of all baths, not only are we cleansing, by drawing out toxins, but we are also replenishing with essential minerals.
By adding magnesium, the benefits are
stress relief
Relieves Muscle ache
Improves skin hydration
Assists healing skin conditions such as acne and eczema
Speeds wound healing
Improves sleep
Helps mineral absorption
improves skins hydration
We also add himalayan salt, it is the purest in the world, and is said to contain 84 essential minerals, which are absorbed into the body.  It helps to balance the skins Ph level and is extremely detoxifying, (some say equivalent of a 3 day fast.)
The effects of the himalayan salt can be quite strong.  You must remember not to have the water too hot.  Make sure you are well hydrated before and drink water whilst in the bath.
Bi carb soda will also aid in relaxing the muscle as it neutralises the lactic acid in our body.  It also has a cleansing and detoxifying effect and helps to soften skin.
Our next vital ingredient is coconut oil.  It is anti bacterial, soothes dry skin, and is like an intense full body moisture treatment.
And lastly, some essential oils. Depending on your mood, maybe lavender if you want to relax and unwind, or something earthy and grounding like patchouli.
So dim the lights, put on some music, light a candle, and sink into an indulgent detox bath.
What better way to soothe the body and the soul.
The Ultimate Detox Bath
1 cup of himalayan salt
1 cup of magnesium flakes
1/4 cup of bicarb soda
1/3 cup of coconut oil
Your favourite essential oil