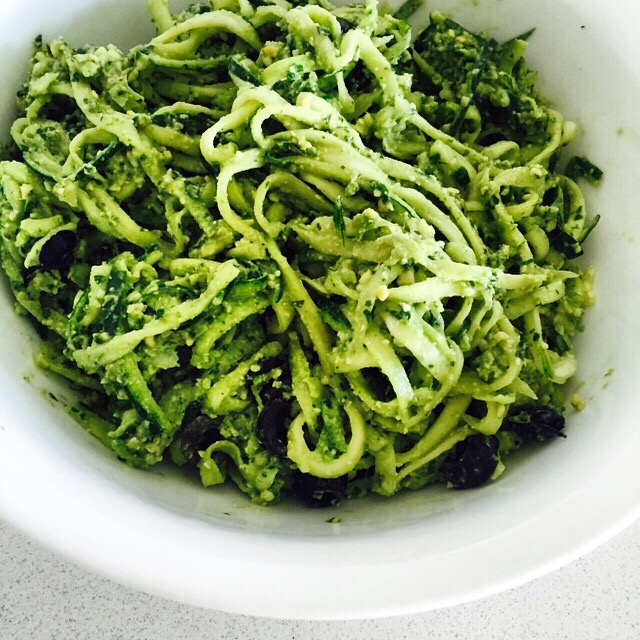 RAW ZUCCHINI PASTA
Today I made Raw Zucchini Pasta for the first time, I would call it a success as 4 out of 6 in our house ate it.
Zucchini has a lot of good things going for it.
It is high in magnesium, an essential mineral which protects your tissues from harmful free radicals, and It assists with wound healing.  It is also a good source of vitamin C, dietary fibre and folate
INGREDIENTS
3 zucchinis
2 cloves of garlic
1/2 bunch of basil
1/2 bunch of parsley leaves
1/3 of a cup of macadamia oil
1 handful of cashews
1 handful of macadamia nuts
1 handful of pine nuts
Juice of 1 small lemon
Kalamata olives
Sea salt and cracked pepper
METHOD
Make your zucchini noodles using a spiralizer and set aside.
In a food processor add basil, parsley, chopped garlic, cashews, macadamia nuts, oil, lemon juice, salt and pepper. Blitz until it is a chunky paste consistency.
Stir pesto through your noodles. Toss through olives and toasted pine nuts, and season with salt and pepper.