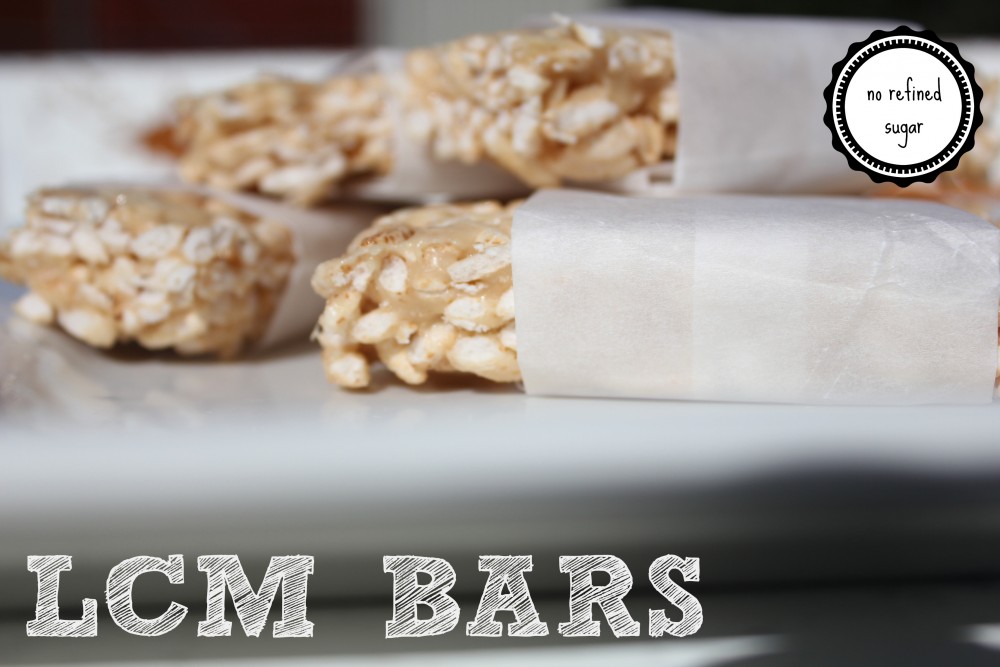 LCM BARS
These little babies are what I make for my kids, instead of store bought LCM bars or muesli bars.  And they have NO REFINED SUGAR!  How good is that! They are quick and easy to make, and are full of benefits.
What goodness do they bring to the table?  Puffed brown rice provides key vitamins and minerals without the excess sugar and sodium, is high in fibre, and is gluten free.  Cashews are rich in minerals especially magnesium, which along with calcium, is essential for strong healthy bones.
INGREDIENTS
4 cups of puffed brown rice (not rice bubbles)
1 cup of cashew nuts
1/2 cup of rice malt syrup
Line a baking tin with baking paper. Process your nuts in a high powered blender (I use a thermomix) until they make a  paste.  In a sauce pan (or thermomix) gently heat and combine your cashew paste and rice malt syrup until it melts.  Remove from heat and poor over the puffed rice and mix through and press firmly into your tray.  Refrigerate for 30mins or until set. Cut into bars and keep stored in an airtight container in the fridge.